Canada's move to increase bank deposit insurance 'a good signal'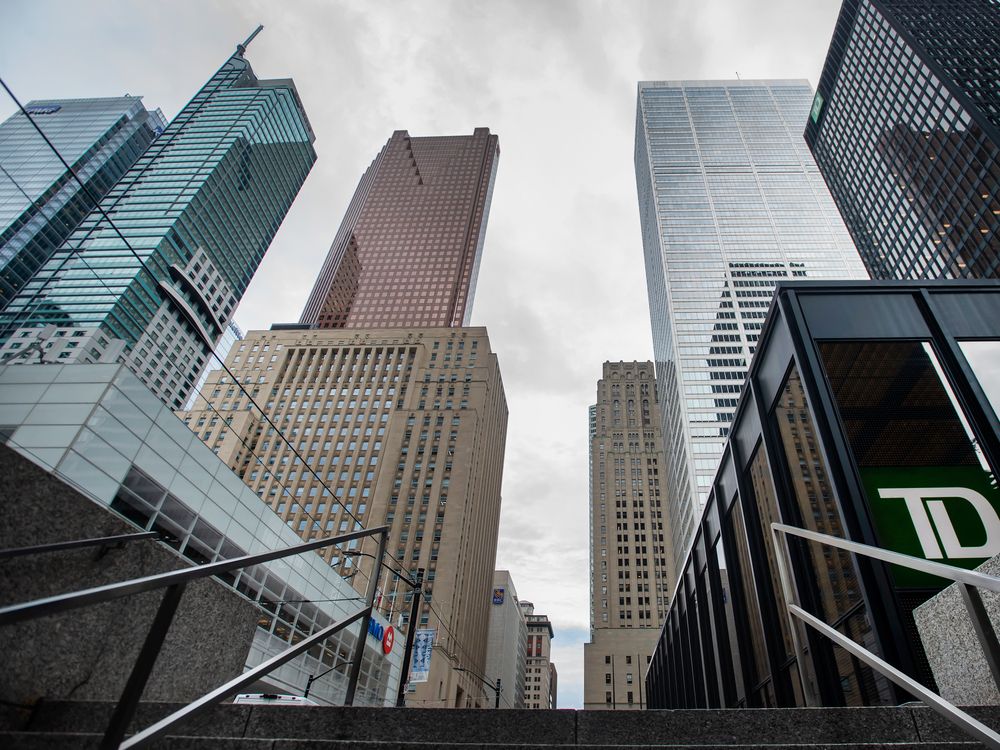 Move would further strengthen Canada's banking system
Get the latest from Naimul Karim straight to your inbox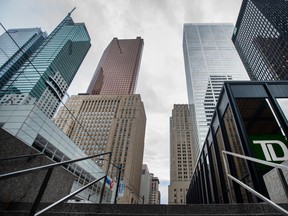 Article content
A formal statement by Ottawa that it will consider increasing the amount of money covered by deposit insurance was lauded by some economists, who said the move would further strengthen the Canadian banking system.
Article content
Buried in the Finance Minister Chrystia Freeland's budget this week was a statement that government may amend the Canada Deposit Insurance Corporation Act to "provide expanded authorities to increase deposit insurance and related measures in the even of a market disruption."
Article content
The guidance followed a couple of weeks of such disruption in the United States, where a run on deposits at Silicon Valley Bank forced authorities to close the institution, triggering the most serious crisis of confidence in the banking system since the global financial crisis of 2008.
One of Silicon Valley Bank's vulnerabilities was that many of its depositors had savings that exceeded the cap for government-backed insurance, prompting authorities in Washington to promise to guarantee all deposits at the bank in a bid to avoid panic.
Article content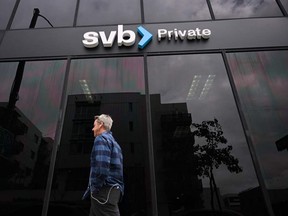 Canada was mostly untouched by the banking turmoil, but it brought attention to how Ottawa deals with deposit insurance. Canadian bank deposits are currently guaranteed by the Canada Deposit Insurance Corp. (CDIC), a Crown corporation established in 1967. The amount depositors can get back in the case of a bank closure is limited to $100,000 per category of deposit, per financial institution.
Ahead of the the budget's release on March 28, some economists and advocates for seniors urged the government to increase the cap on deposit insurance, which hasn't risen since 2005.
The government has increased the number of deposit categories that can be insured to eight over the years, which means that depositors can theoretically be insured for about $800,000.
Article content
"It's a good signal," Amir Barnea, an associate professor of finance at HEC Montreal, said of the government's apparent willingness to consider expanding deposit insurance. "It is overdue to actually amend it now," he said.
It is overdue to actually amend it now

Amir Barnea, associate professor of finance, HEC Montreal
The categories that are covered include deposits held in one name; joint deposits that are held in more than one name; registered retirement savings plans (RRSP); registered retirement income funds (RRIF); tax-free savings accounts (TFSA); registered education savings plans (RESP); registered disability savings plans (RDSP); and deposits held in trust.
Most people, however, are unlikely to hold all eight of those accounts at once and are more likely to have funds concentrated in the longer-term savings accounts.
Article content
While there are some differences in the insurance regime south of the border, the U.S. limit is US$250,000 (or approximately $340,000) — nearly three-and-a-half times the Canadian cap.
Canada's big banks follow guidelines that are more strict than their global peers when it comes to ensuring they have sufficient capital on hand, so a major bank failure seems a very unlikely event, economists say.
However, many do believe that an increase in the limit is long overdue.
"The proposal to increase the deposit insurance in general makes sense," Olaf Weber, a senior fellow at the Centre for International Governance Innovation, said in a statement. "The step is rather important in general. Under the current circumstances, however, it will increase trust in the banking system."
Andrew Moor, chairman of the Bank and Trust Companies Association, which represents 30 small- and medium-sized banks and trust companies and had urged regulators to increase the limit last month, echoed a similar sentiment.
If a Canadian bank fails, how much do you get back?

Bank of Canada 'ready to act' against banking turmoil

Banking group calls on Ottawa to review deposit insurance limits
"It certainly is positive for sure," Moor said. "The Canadian system is extremely strong and this kind of move shows that we have got the thinking going on how to maintain that strength."